Archives by date
You are browsing the site archives by date.
Juliette Tobias-Webb is presenting this week at the Association for Psychological Science, a poster on ' The influence of acute alcohol intoxication on the Gambler's Fallacy'.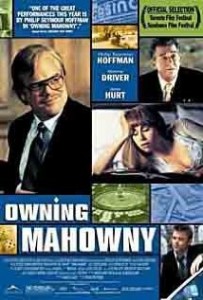 "I don't have a gambling problem. I have a financial problem." The fourth movie in our Gambling in the Movies series was Owning Mahowny. The film was released in 2003 and was one of the first lead roles for the late Philip Seymour Hoffman, playing Dan Mahowny. Set in the 1980s, the film recreates the […]
Luke is speaking at the Western Canada Addiction Forum annual conference, at the beautiful Sparkling Hill resort in the Okanagan valley, on 'Gambling as a Process Addiction: Current Evidence and Treatment'. Long may this streak of nice conference locations continue.