Archives by date
You are browsing the site archives by date.
Luke is giving a talk today at the Djavid Mowafaghian Centre for Brain Health on 'Gambling addiction, decision making and mood disorders' as part of the Mood Disorders Centre research rounds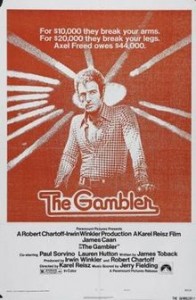 After a short hiatus, the CGR film series is back with an old-school classic. The Gambler has been recently remade featuring Mark Wahlberg, but we wanted to take on the 1974 original, written by James Toback (a problem gambler) and starring James Caan (who at the time was struggling with cocaine use). As a couple […]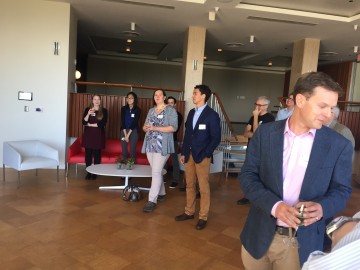 I'm pleased to report back that the inaugural meeting of the Advisory Board for the Centre on 4th September was a great success. We were joined by Prof. Jeff Derevensky (McGill), Dr Kahlil Philander (BCLC), Jennifer Miller (GPEB), Prof Geoff Hall (UBC Psychology) and Prof. Catharine Winstanley (UBC Psychology) stood in in place of […]
Luke is giving the plenary lecture this week at the Svenska Spel (state gambling provider for Sweden) annual research conference on 'Gambling Disorder in DSM 5: The overlap between substance and non-substance addictions' and is looking forward to catching up with the excellent research by Per Binde and others.
Congratulations to Dr. Luke Clark, recipient of the 2015 Scientific Achievement Award from the National Center for Responsible Gambling (NCRG). Dr. Clark is being recognized today for his contributions to the field of research on gambling disorder at the 16th annual NCRG Conference on Gambling and Addiction. "Dr. Clark has not only made a remarkable […]
We're very pleased to welcome to new grad students to the Centre this week – Mario is a new MA1 Clinical Psychology student, who has joined us from SFU, and Gabriel is a MA2 Clinical Psychology student who will be transitioning to our lab over the coming year. We're looking forward to Mario and Gabriel […]
This week sees the start of an exciting new undergraduate course on 'Gambling and Decision-Making', with Luke Clark as the primary instructor, Steph Chu as the TA, and guest lectures from Dr Gerald Thomas (BC Ministry of Health) and Dr Terri-Lynn MacKay (Adjunct Prof in Psychology). Luke will be posting his reflections on the course […]
We're looking forward to Friday, when the CGR will host the inaugural workshop of the Advisory Board for the Centre, as an opportunity to review our progress over the past 12 months and our future research directions. After the workshop, the Dean of Arts will host a reception to celebrate our anniversary and mark our […]
The CGR are sad that this is Juliette Tobias-Webb's last week with us, as she prepares to return to Cambridge for the final year of her PhD. Many thanks for setting up the bar lab inside the casino lab! As Juliette departs, we're delighted to welcome Becci Griggs, a visiting PhD student from the University […]
The Centre for Gambling Research at UBC is currently looking to recruit people experiencing gambling problems, who live in the greater Vancouver area, for the first research of its kind in British Columbia. The study involves a single 2.5 hour session on the UBC main campus in Vancouver, involving some clinical questionnaires about gambling and […]